Giovanna Plowman: The Tampon Sucker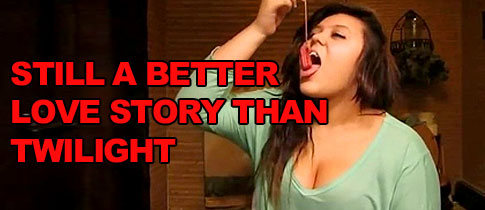 If you were looking to get the internet's attention, then this is one way to ensure you do just that. Ms Plowman (of YouTube fame, even though the original version is no longer there) sucks on what appears to be a used tampon in what basically amounts to the new Two Girls One Cup, so have a watch, decide whether it was actually real or not and get someone to film your reaction – Because the interweb know that for every unusual action there are bound to be countless (and sometimes funny) reactions.

Here's the original:

Now it's time to see just how much effect it had on Joe Public:

And here's the inevitable breakdown of why it's fake.

And here's an Irish African dude giving his ten cents.

And some more CSI style breakdowns.