Make The Winchester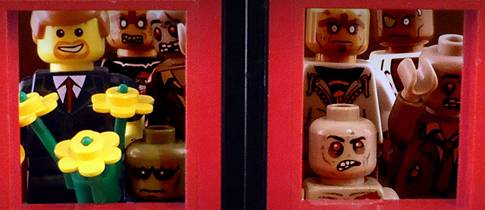 Love zombies, love Lego? Well, have we got a treat for you! A few days ago Holy Moly! brought our attention to this amazing Lego recreation of the Winchester pub from Shaun of the Dead. Well the nimble fingered creator has been in touch to tell us how you, yes YOU, can help make this a reality that you could buy in actual toy stores.
Quite simply, all you need to do is click here to goto the Lego CUUSOO site and register and "like" Yatkuu's idea. If the Shaun project gets enough votes, Lego will consider producing it as an official Lego thing.
And what's more, the plastic brick Winchester has the support of the film's director and co-writers Edgar Wright and Simon Pegg. So let's make it happen people. it's 'dead' cool.
Remember, "There's no 'I' in team, but there is an 'I' in pie."