The Rise of Bestiality in Europe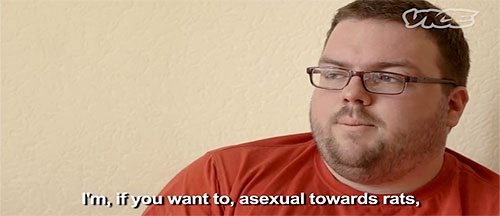 VICE takes a look at the rise of bestiality in Europe and speaks with the people who practice it, including Oliver Burdinski the voice of ZETA, a fringe zoophile group who stick up for people's rights to have sex with animals. It also looks at Denmark which is the only country in the world that permits bestiality legally, and how it's failing to protect its animals.
It's grim viewing, and not the sort of documentary you want to be caught watching at work, but it's compelling nonetheless.