Two Grannies, One Lamborghini—Two Grandmas Run Errands in a Lambo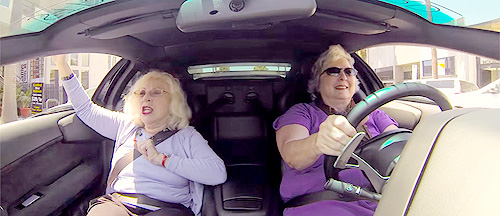 Donut Media decided to give to grannies a 650hp Lamborghini and told them to drive it around town doing their daily errands. And so they dutifully obey, because who doesn't want to burn about in a Lambo waving at passerby as you turn heads and make everyone in town jealous?
It's no surprise that they seem to love it and it feels them with confidence. But they're not impressed with the boot space.