Urban Improv Turns a Subway Ride Into Hilarious Star Trek Scene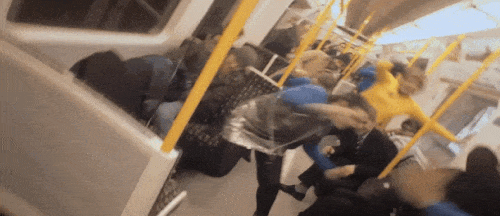 The last thing these passengers expected was for some urban improv to pounce on them on their daily commute and, say, get them to reenact the classic camera shake scene from the original Star Trek Tv series whenever the USS Enterprise gets attacked and liven up their day. Live without a dull day.
And if that isn't enough for the poor unsuspecting public next time you're drinking your morning cappuccino, watch out! urban improv might try livening things up a bit by getting you make eyes with the person sitting across the room from you in some awkward coffee-shop flirting below. Nowhere is safe.
Click here for some more awkward urban improv.