Top Gun…or Top Plonker. You decide?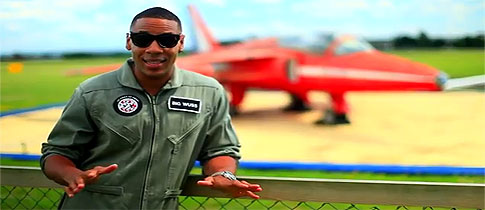 Reggie Yates. the man, the legend….the test pilot? It's time for the Radio 1 DJ to take to the air and see if he is a man, mouse, or in desperate need of a sick bag. Will it blow his mind, or will he end up blowing chunks? So strap yourself in and witness the first of three extraordinary adventures he is undertaking to defy convention.
If you fancy doing this yourself in Spain then click then get yourself over to Facebook and see if you have the right stuff?