Dubai's Futuristic Underwater Hotel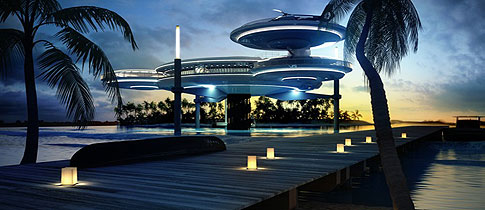 Would you stay in an hotel submerged below sea level? The architectural innovators over at Deep Ocean Technology have a conceptual design that is set to change the hotel industry and the vacationing experience in the Middle East. The Water Discus Underwater Hotel is designed as a modern and aquatic alternative to the mundane hotels found on land. It's a total WANT!!!
The grand structure features several discs both above and below water. The central tower adjoins a saucer-shaped space approximately five to seven meters above sea level with another mobile one that is generally stationed about ten meters underwater.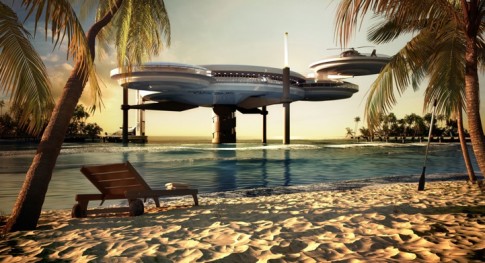 The lower deck has the ability to resurface above water in the event of an emergency, which is demonstrated in the project's promo reel. Otherwise, guests can enjoy one of the twenty-one suites in the lower disc that offers comfort with the additional visual benefit of the natural marine environment.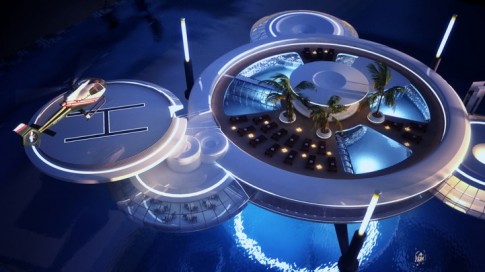 Other amenities of this luxurious hotel complex include a helicopter pad, a rooftop garden, an above-ground swimming pool, restaurants, a spa, and a recreational center.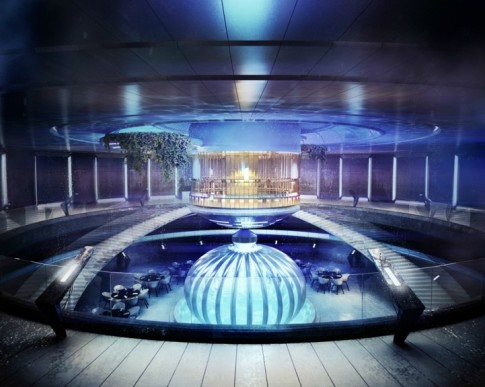 People have wanted not only to sail across the seas but also to explore the depths of the oceans since time immemorial. Today, the advent of new technology made the heart of the ocean a setting not only for diving, but also for luxurious holidays. Now the innovative concept of Water Discus Hotels makes it all possible.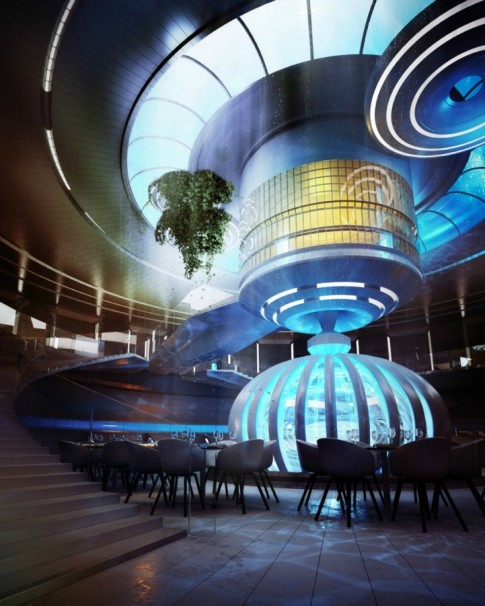 The unique Water Discus construction offers the opportunity to dwell in the natural habitat of fabulously colourful fish, fascinating sea anemones, corals, starfish and sea horses. Guests can relax in their comfortable rooms, sip coffee in the bar or dine in our exclusive restaurant, and all this in the very heart of the ocean. You will no longer need a breathing apparatus, diving course or other special equipment to enjoy the beauty of the underwater world.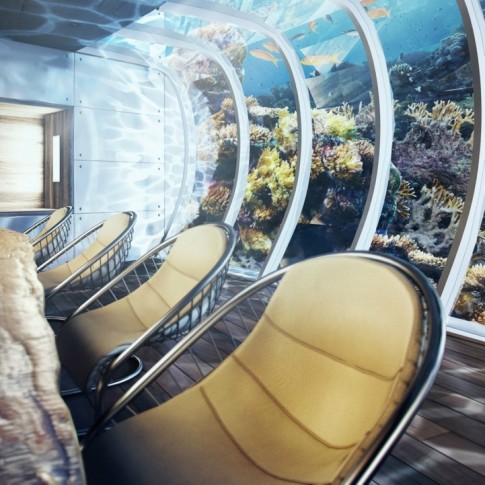 Holidays are not just about staying in a hotel but also about exploring the surroundings. That is why all guests can get on board of one of our three-passenger submersibles, which can make anyone feel just like Captain Nemo from Jules Verne's most famous novel.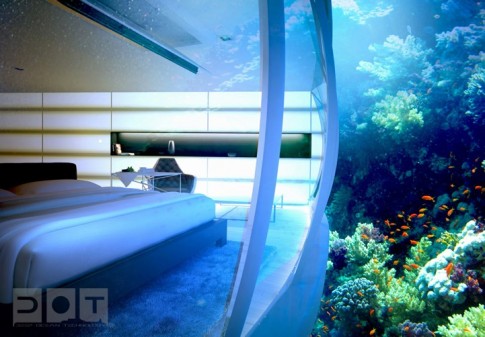 As a project based on innovation, Water Discus continues to develop. This is also true of all equipment in the complex, which has been continually upgraded to make it as failure-free and user-friendly as practicable.