Top 5 Best Game Trailers from VGA 2012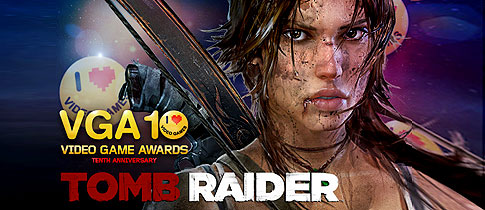 Every industry has its equivalent of the Oscars and so it goes that video games have the Video Game Awards (real original title there). So, naturally, publishers use it as a platform to showcase their latest games by showing off their trailers. With each year the bar rises and the quality has reached something on par, if not beyond traditional moive trailers. Here are five of the very best:
No. 5 – South Park: The Stick of Truth
It's not often a decent video game gets made from a film or TV franchise, but this looks like that could break that rule.

No. 4 – Bioshock Infinite
They may have delayed the release of the game and act like they know it's going to be video game gold, but that's because it is.

No. 3 – SimCity
After March 5, 2013 prepare to have no life.

No. 2 – Tomb Raider
Lara is young, inexperienced and hot. This new game will be like Uncharted but grimmer. You will want to play it.

No. 1 – The Last of Us
If you thought post-apocalyptic movie The Road was depressing, wait until you play this. A father and daughter struggle for survival in a ruined world.