'Sh*t LS Owners Say' is a Perfect Satire on Stereotypical Firebird Fanboys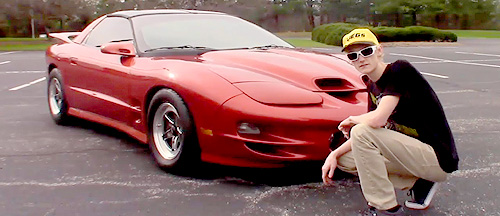 Drinks beers and shift gears. Adam Sutherland from Muscle Vs Tuner does a spot-on satire of fanboy car fanatics which any car lover will find amusing. Sutherland's car in this video, he's previously spoofed other types of car owner, is the "badass panty droppin" 2002 WS6 Trans Am with LS engine.
If you know a Pontiac Firebird owner, or you are one, then you'll find this extra hilarious.