The Roadkill Guys Rip Down their Stock Car to Build NASCarlo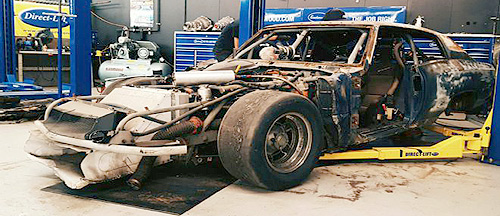 David Freiburger and Mike Finnegan who host gearhead YouTube show Roadkill have been harbouring a dream about their blue stock car they've had in storage, a dream about driving it to the Deep South. Trouble is it's not legally road worthy so they, finally, set about doing a body swap with a 1970 Chevrolet Monte Carlo.
Once they've put that on the chassis, the old stock car then becomes something they can insure. Next step, the Deep South.