Jennifer Lawrence and Chris Pratt Team Up in the Trailer for Sci-fi Movie 'Passengers'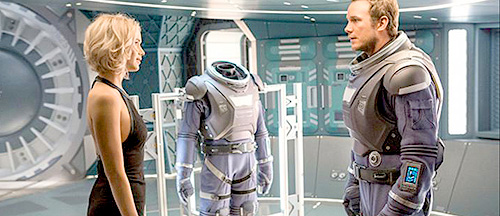 In this big budget space romance movie by The Imitation game director Morten Tyldum, Jennifer Lawrence and Chris Pratt play two passengers who find themselves alone on-board a spaceship which is transporting them to a new life on another planet. They'd been put in cryostasis but have woken up 90 years before they should have.
They soon realise they can't go back to sleep, so begin to enjoy themselves—but then they realise the ship is in danger, and the two have to try and save it.