Guy Plays Tag With Strangers in this Hilarious Prank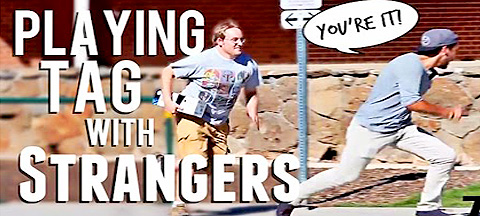 Cody Strong who makes prank videos under the YouTube name AngryPicnic executes a very simple yet very funny idea in this amusing prank. He wanders around the campus of Northern Arizona University (students take this kind of thing better) and starts playing impromptu games of tag with various strangers.
And it seems people's innate sense of tag-instinct learned in childhood compels them to join in and chase Strong to tag him back.