Pink Floyd Exhibition 'Their Mortal Remains' Opens in London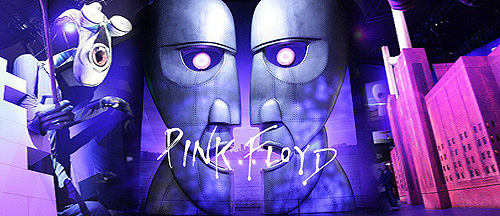 As a band Pink Floyd have created many an iconic album, from Wish You Were Here to The Dark Side of The Moon. But as well as their iconic studio albums they're also renowned for their legendary live performances, featuring all many of props and crazy stage designs. All this and more is contained in the new Pink Floyd exhibition called 'Their Mortal Remains' which opened at London's V&A museum recently. It's spectacular and a collection like this—combining the personal with the conceptual—has never been seen before.
For fans it's a total and utter must-see, even if you have to traverse oceans to get to it. You can see photos and read a review of Pink Floyd's Their Mortal Remains exhibition to see what you're missing.