A Bad Lip Reading of Mayweather vs. McGregor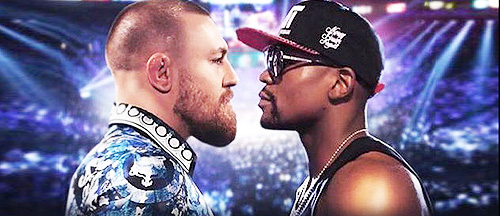 The Los Angeles-based guy behind the Bad Lip Reading comedy series delivers another hilarious redubbing this time for a clip showing American boxing champ Floyd Mayweather and Irish UFC champ Conor McGregor facing off. In the actual press conference they start trash talking to promote their upcoming fight on August 26th.
In the redubbing we get some far more amusing and surreal dialogue between the pair.