Watch the Trailer for Matt Damon's New Movie Downsizing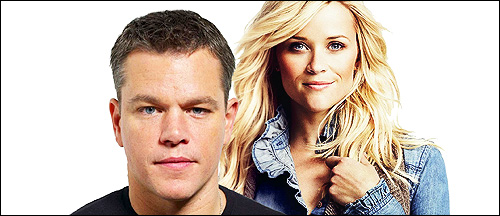 The new movie from Matt Damon is directed by Alexander Payne, who's previously given the world Sideways—but his latest looks like it's quite different to that. It delves into sci-fi as the plot is set in the near future where a new medical treatment allows people to be shrunk and miniaturized. Due to its affordability many people have undertaken it and whole tiny communities have formed. The idea is that it reduces people's carbon footprint but many people do it because money is worth more, so you become richer.
Damon and his wife agree to have the irreversible procedure, and the film will follow them and the consequences of their decision.