An Instructional Video on How to Fly With a Baby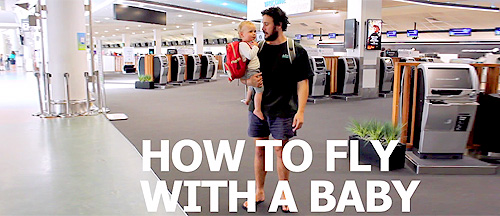 As anyone who has attempted it will know, flying with a baby can be a fraught and traumatic experience for the parent. Any advice is greatly received, so if you're a parent who's due to fly check out the latest 'How to Dad' tutorial from New Zealander dad, Jordan Watson, and his adorable daughter.
Together they humorously demonstrate the different ways dads handle flying with their kids.