Watch the Original Version of LA Hardcore Punk Doc 'The Slog Movie'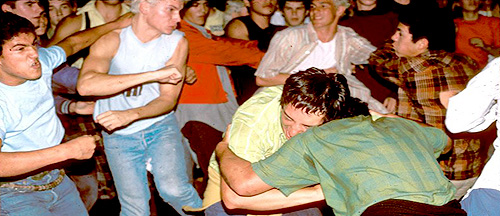 It's been described as a film version of a fanzine and here it's presented in its original Super-8 version as it documents the early 1980s Los Angeles hardcore punk scene. The film was shot over about a year and captures some historical So Cal punk moments, including Henry Rollins' first show with Black Flag, West Hollywood Sheriff's busting up another night at Oki-Dogs, along with Circle Jerks and Wasted Youth at the Whisky.
It's an incredible snapshot of a time and place, and soon it'll be nearly 35 years since it was released.