Binkbeats Performs a Very Unusual Cover of Aphex Twin's "Windowlicker"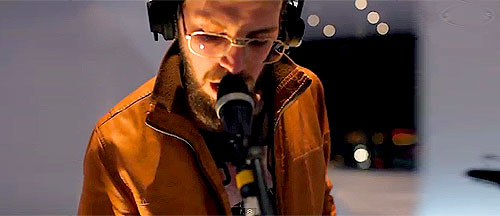 Now this isn't just your standard cover track, that's not how Binkbeats works. Hailing from the Netherlands he covers electronic artists like Amon Tobin and Flying Lotus with the performance all achieved in one long take. This cover of Aphex Twin's "Windowlicker" is unmistakably the same song, but it's also a little different too.
For one, Aphex probably didn't use a xylophone in the original version, but Binkbeats does and he makes it sound super awesome too.
———————————————————————
Background:
Binkbeats is an artist from the Netherlands whose covers of current artists such as Baths, Amon Tobin and Flying Lotus have gotten him accolades online.
They're not just your ordinary cover – he performs them live in one take, with his ultimate aim being to hunt down the songs' sounds as closely as possible; and he consistently succeeds in putting his own creative spin on them.