Watch 'Search/Destroy' A Strontium Dog Fan Film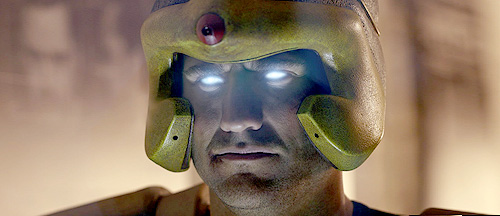 If you were ever a fan of the British sci-fi comic book 2000 AD then you'll know Strontium Dog. A long-running series it featured the character of Johnny Alpha, who's a mutant bounty hunter with a bunch of crazy gadgets and weapons. Along with his Viking partner Wulf Sternhammer. It was created by John Wagner and Carlos Ezquerra, who also created 2000 AD's most famous character Judge Dredd.
But while we might have had a Judge Dredd feature film (or two in fact) there hasn't been a Strontium Dog one. But this fan made one is of a very high standard so should make fans happy. If only it was longer.