Maven of Meth: The real-life chemist behind television's preeminent crystal cook.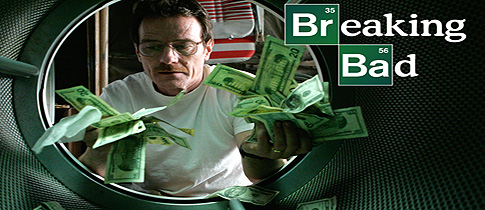 Bad news, entrepreneurial fans of Breaking Bad, the hit AMC series about a middle-aged chemistry teacher turned drug kingpin: you cannot actually learn to cook crystal meth by watching the show. "They deliberately put in faulty steps. They'll start with one method of synthesizing methamphetamine but then switch to another," says Donna Nelson, professor of chemistry at the University of Oklahoma.
"It's like watching a video of someone starting out on a trip to Dallas and ending up in Chicago." The abundant "meth" that appears on-screen is actually cotton-candy-flavored sugar crystals, she promises.
Nelson isn't just a well-informed observer; she's been consulting on the Emmy-winning drama since its second season, helping to ensure that the show's writers make the chemistry of illegal drug-making credible.
Voluble and cheery, with an understated Southern drawl, Nelson may not have specific expertise in the subject—"I've never synthesized anything illegal," she insists—but she does have appropriate credentials for the job. Originally from the small Oklahoma town of Eufaula, Nelson picked up an interest in science from her father and grandfather, both doctors. In 1983 she became the first tenure-track female professor ever hired by the university's century-old chemistry department. She estimates that she has taught organic chemistry to nearly 10,000 students. She has also racked up awards and honors from institutions ranging from the National Science Foundation and the Ford Foundation to the National Organization for Women.
Nelson got involved with Breaking Bad after reading an interview with its creator, Vince Gilligan, in Chemical & Engineering News. "He said neither he nor his writer had a science background, and so they had to rely on Wikipedia and the Web," she says. "When I read that, I thought, 'We scientists are always complaining about shows getting the science wrong. It's like fingernails on a blackboard to us. This would be a great opportunity to work with one.'"
Her second thought, however, was "Wow, do I want to get involved with this show? I wouldn't want to do anything that looks like it condones illegal synthesis. People say it glamorizes illicit meth labs." After watching a few episodes, she stopped worrying. "It portrays the characters getting beat up, shot at, having these horrible lives," she sums up. "I don't think any kid watching it would want to be like that." She asked Chemical & Engineering News to let Gilligan know she was willing to offer her services, and quickly heard back from him. By then the show was getting pointers on meth-making from a DEA agent, but Gilligan was especially interested in Nelson's experience as a chemistry teacher. On a trip to San Diego soon after, Nelson took a detour to Burbank to meet with Gilligan, and has been involved with the show ever since.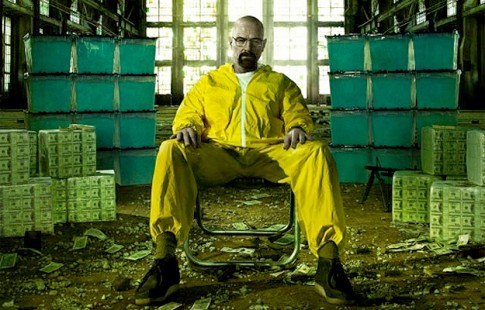 In one of the first scenes Nelson was asked to help with, the show's antihero, Walter White (played by Bryan Cranston), was supposed to explain the nomenclature of alkyne hydrocarbons to his high school chemistry class. "When I saw what they had written, I thought, 'Wow, they really need help,'" she recalls. She rewrote much of the dialogue and handed the staff some explanatory diagrams, which she was delighted to see Cranston re-create precisely on-screen on the classroom blackboard.
The chemistry of meth cooking is no secret; there are recipes all over the Internet. One of Nelson's tasks is to help choose particular cooking methods and calculate how much of each ingredient is required. In one episode, Cranston and his young sidekick, played by Aaron Paul, can't find any pseudoephedrine—a common meth precursor chemical often extracted from cold medicines. The two steal some 30-gallon drums of methylamine to use instead. "I looked up the exact process in which you'd use methylamine and did all the calculations on how much it would yield," says Nelson. Turns out there are several different processes one can use. "They chose the one that was easiest for the actors to say."
The show is now in its fifth season, and Nelson is clearly enjoying the secondhand glamour it brings her—she even made a brief cameo appearance as a nurse in one episode, she says, but wound up on the cutting-room floor. Meanwhile, she's hoping to leverage her Hollywood cred by making a public service announcement warning Oklahomans about the dangers of crank. That idea came from a recent meeting with the state's governor. "She told me," says Nelson, "that the biggest problem we have right now in the state is illegal meth synthesis."
About Vince Beiser
Vince Beiser is a Pacific Standard senior features editor. He has hunted down stories from the Balkans to the Middle East on assignments for Harper's, Wired, The Los Angeles Times Magazine, The Village Voice, The New Republic, The Nation, and Rolling Stone. His work has been honored by Investigative Reporters and Editors; the Columbia, Medill and Missouri graduate schools of journalism; the National Mental Health Association; and many other institutions.
(original article – Pacific Standard)