Macklemore Surprises his Grandma in His New Music Video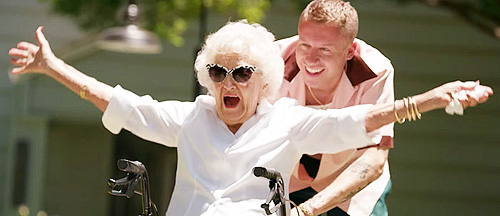 Rapper Macklemore released his new music video for song Glorious and it features his grandmother Helen, who he surprises for her 100th birthday and then treats to a day out, a very glorious day out at that. First up he turns up out of the blue at her house in California, then proceeds to take her out in style.
She gets to choose what they do and when he asks how she'd like to spend the time, she replies, 'Oh God, I want to do it all.' So they do.