Music Video Imagines a World Within a Penny Arcade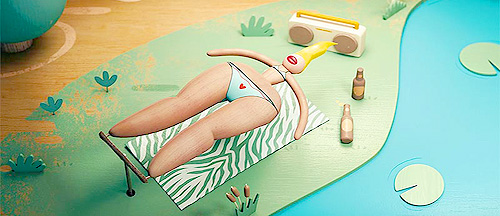 A new music video animated by director Uri Lotan for band Jane Bordeaux's "Ma'agalim" follows a lonely doll in an old penny arcade, who is fated to walk the same old rotating path, peering at the same mechanized people all day long. But soon things change and the doll's life becomes much more interesting.
It's Lotan's attention to detail and the humanity he imbues the wooden dolls with that makes this such a delight to watch.