Star Wars Meets Mario Kart in this Awesome Fan Made Animation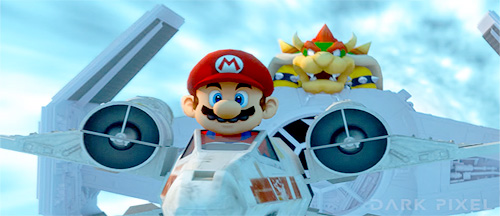 If you're the kind of person who is not only a fan of Star Wars but also loves Mario Kart then this is going to blow your damn mind, because those two worlds collide in a brilliant mashup animation by YouTuber Dark Pixel. Set in the Mario Kart world, the Nintendo characters are given Star Wars vehicles instead of their usual karts and bikes.
It's all done with a meticulous eye for detail and, more than anything, makes you wish such a video game actually existed.