A Compilation of Matthew McConaughey Telling Stories in the Movies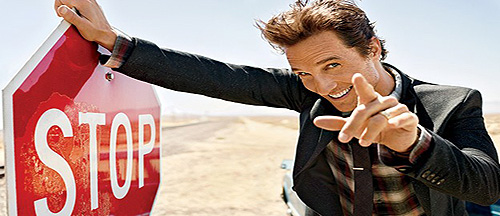 Matthew McConaughey, it appears, loves nothing more than telling tall tales in the movies and TV shows he stars in—and this supercut by Owenergy Studios pays testament to that fact as we hear McConaughey talk about all manner of subjects. Maybe it's because there's just something about his Texan drawl that sounds so listenable.
Or maybe it's in his contract that his character must always tell an elaborate story.