Two Comedians Hilariously Hijack Each Other's Tinder Accounts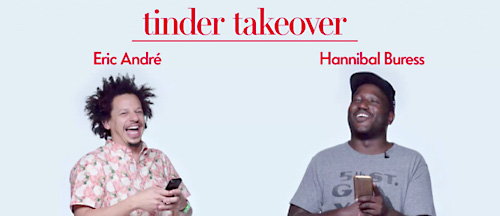 Vanity Fair somehow, probably with money, convinced comedians Eric André and Hannibal Buress to overtake each others Tinder accounts, taking turns messaging each other's Tinder matches and generally having a ball at the other's expense. The results aren't so good for these guy's Tinder profiles but watching it all unfold is very funny indeed.
In fact, so good is this idea that it should become a regular series with different comedians. Make it so!