Hunter S. Thompson Discusses Hell's Angels and Outlaws in this Awesome Animation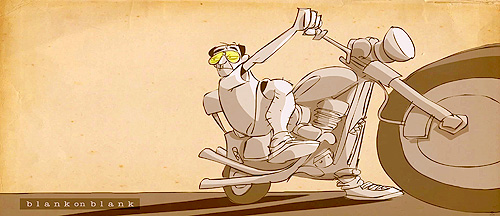 As an outlaw himself, both in literary and lifestyle terms, writer Hunter S. Thompson is in a fine position to discuss the outlaw life. In this interview from 1967 with Studs Terkel Thompson talks about his time spent with one of the most notorious outlaw groups in America, the Hell's Angels.
The interview is set to animation and is the latest video form PBS Digital Studios' Blank on Blank series.