Working From Home: The Good, the Bad, & the Lonely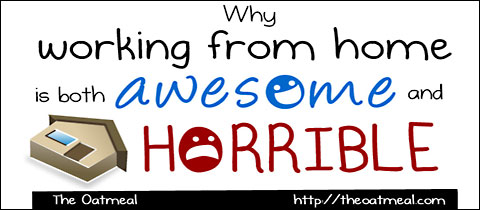 Working from home, it's both a curse and a blessing. You get to lie in, not have to put up with nauseating or annoying colleagues. You don't have the boss breathing down your neck, and you can check you emails in your underwear. But there's a dark side too…
A side that's little spoken of except in hushed tones in dark alleys or at self-help groups inside community centers while hugging fat hairy men. Like your cat constantly sitting on your laptop. And the crushing loneliness.
If you've ever worked from home you'll understand this harrowing, distressing loneliness.
No one has summed up this ying/yang duality (the abundant freedom tempered by the sense of being forsaken) that comes from working from home quite like this brilliant comic by the ever-amazing Oatmeal. You'll laugh, you'll cry. You'll be 5 minutes closer to the end of your day.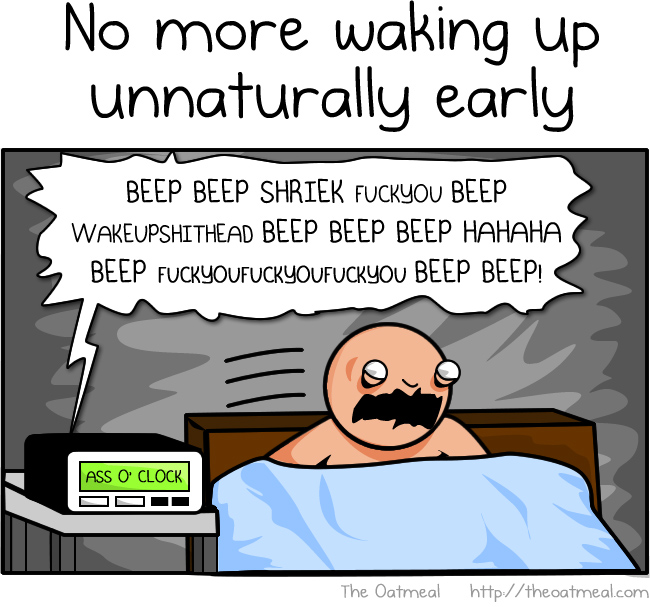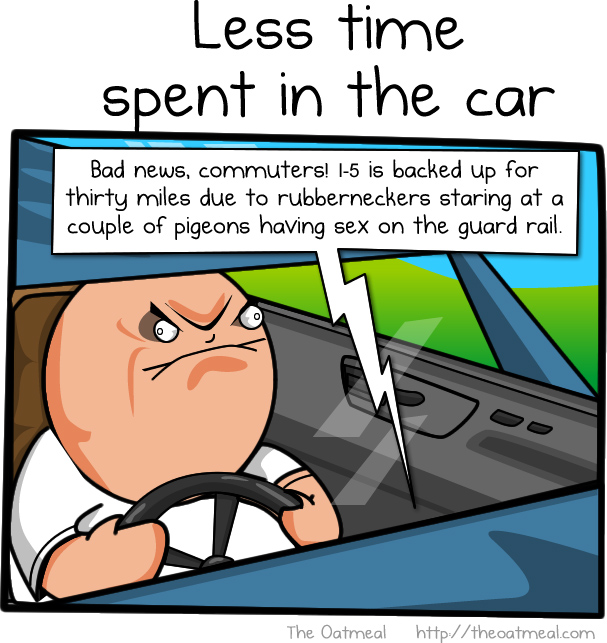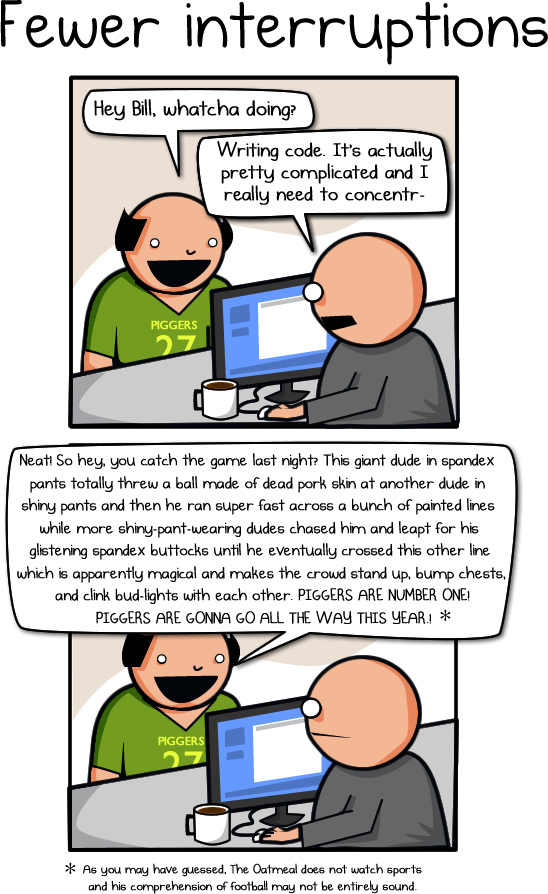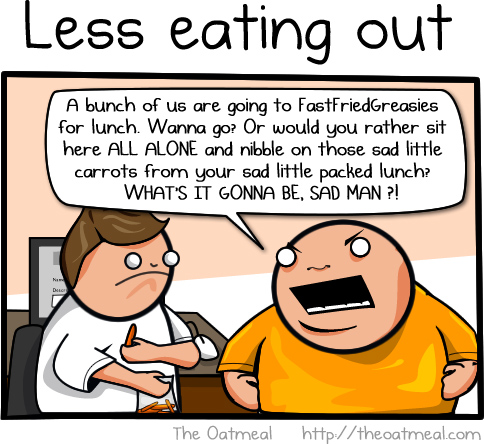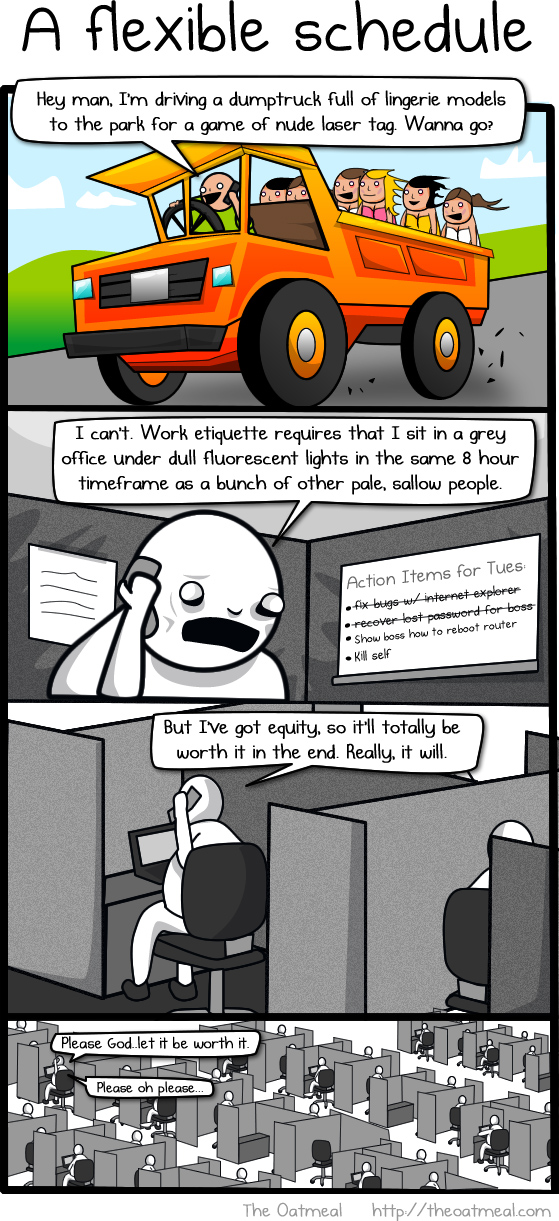 It all sounds SO good……………….BUT!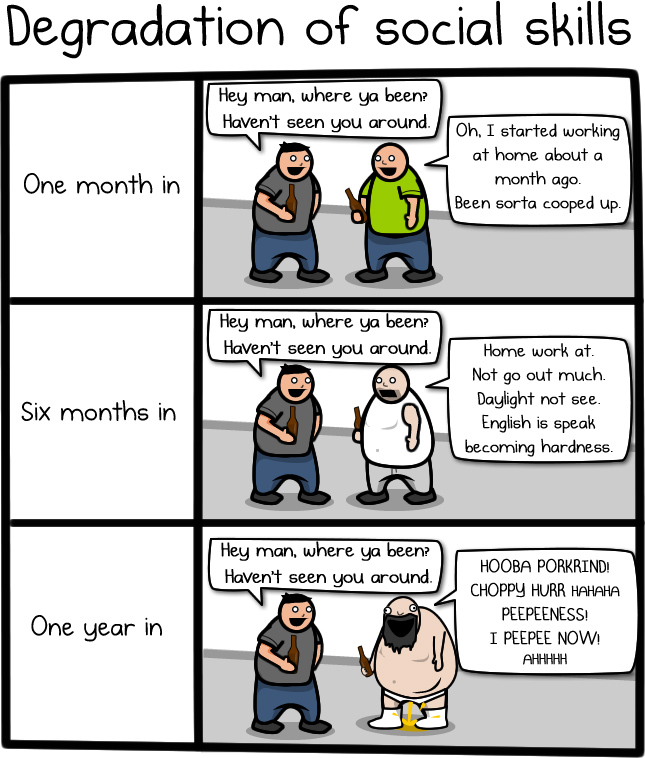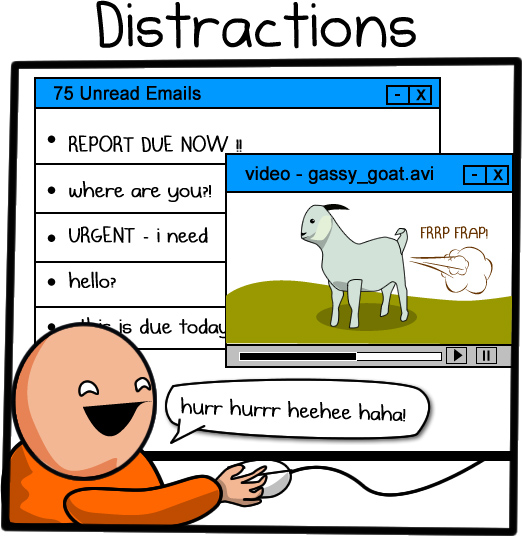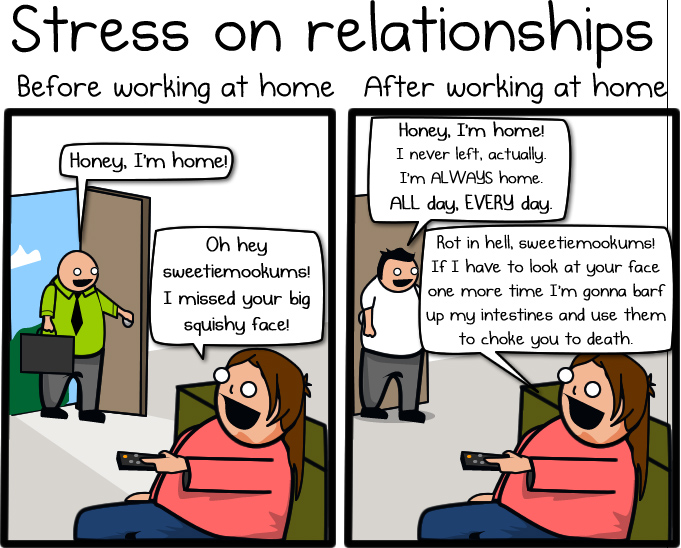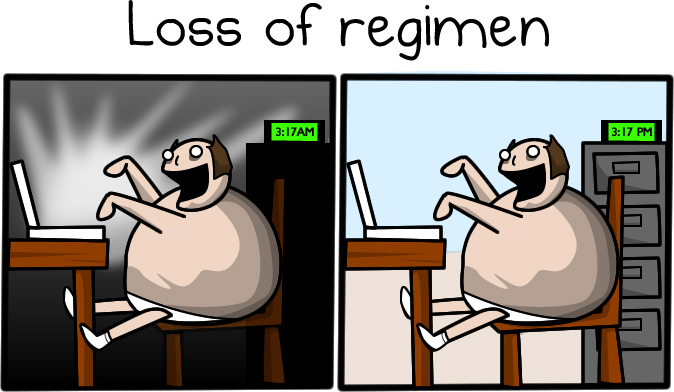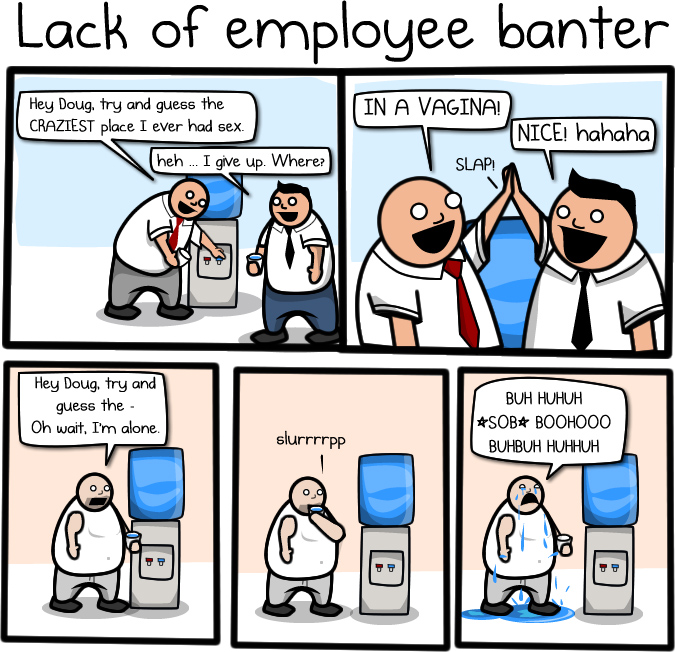 Now back to work you slackers.
[via The Oatmeal]