Paleontologist Trevor Valle Debunks 'Dinosaurs Never Existed' Conspiracy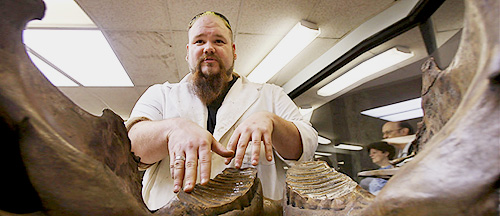 If you ever wanted to stick it to those conspiracy nuts who upload videos to YouTube talking about how the dinosaurs never existed, then this video will satisfy you. It features paleontologist Trevor Valle on Joe Rogan's radio show and it amounts to a 40 minute take down of those nutjobs.
It feels like a striking victory for common sense and science—and it's also pretty damn funny too.